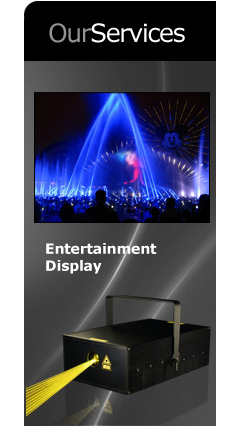 About Laser Compliance - Laser Safety and Compliance Consultants
Laser Compliance, a consulting firm with more than 35 years of laser product
regulatory and technical expertise. As former laser product manufacturers, we
understand both the legal requirements as well as electro-optic technology and design
for manufacturing. As members of the major US and international laser product
standard committees and the laser 'safety of use' standards committees, we are
involved in the creation and interpretation of the standards and regulations to which
your laser products must abide globally. We've assisted hundreds of laser product
manufacturers in more than 50 countries introduce more than 1,000 laser products.

Whether your needs are confirmation of Class through testing & analysis, US 'self-certification', determining emissions parameters for a specific Class or solving
importation impound and product recall problems, Laser Compliance is typically your
best choice.

Give us a call today to discuss your needs. +1-623-455-8565

A few organizations that rely on Laser Compliance:
• Boeing
• Caterpillar
• Disney
• FLIR
• Garmin
• Google
• Intel


• ITT
• John Deere
• Raytheon
• Sony
• Texas Instruments
• The Pentagon



Contact Information




Laser Compliance®
8820 W Mariposa Grande, Peoria AZ 85383
(623) 455-8565
sales@lasercompliance.com





Casey Stack, President




Casey Stack has been involved in commercial laser technology for more than 20 years. Stack served as technical director for LFI International, a leader in worldwide laser display. He was director of sales and marketing for Laser Physics, Inc. a Utah-based manufacturer of air-cooled ion lasers. He served as Vice-President of 3DTL and is a founder of laser display pioneer Lightspeed Design Group, Inc.

He previously held posts as chair of the International Laser Display Association Technical Standards Committee and as a director of the International Laser Display Association. He is a member of the ANSI Z136.1 Laser Safety TSC Committee. Vice Chair of the ANSI Z136.10 "Public User of Lasers" Safety Standard & the genesis of LIPA, the "Laser Illuminated Projection Association.

Stack was the producer and head engineer for the world's largest laser display at the Grand Coulee Dam in Washington State. He has been involved in projects which have earned more than three dozen international awards for excellence in laser technology.

Today, he is president of Stack Technical Services, Inc. and its division Laser Compliance®, an independent laser product compliance consultancy in Arizona.