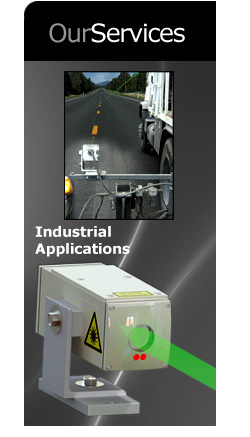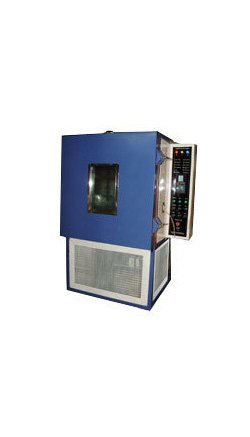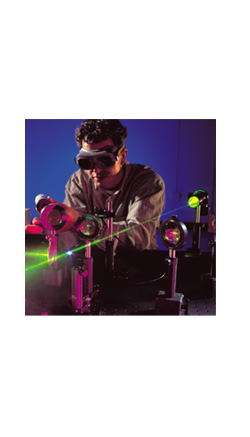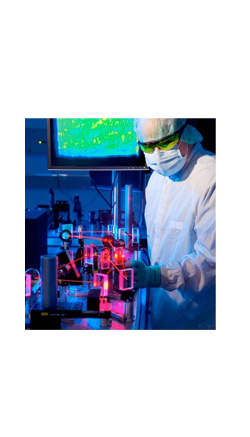 Laser Compliance > Laser Product Testing Services
Laser Testing and Measurement Services
Laser Compliance® provides laser product testing for optical performance, product legality, illumination & colorimetry as well as optical safety in our start-of-the-art environmental test chambers (laser product compliance testing). All forms of optical radiation can be tested, from lasers, to LEDs, to conventional lamps and unique lamps. Have your products tested for safety, compliance, or environmental performance by a testing facility that knows the laws and optical safety.

Laser testing capabilities extend from 250nm to 20uM. Need to know the divergence of a 50mm, 1 Joule, 10nanosecond pulse? We can do it. Or maybe you just need to know the Full Width Half Max (FWHM), spectrum and temperature shift of an LED you want to use. We do it all.

Manufacturers of laser products are required to ensure no product exceeds hazard classification under 'any reasonably foreseeable use condition'. This means you'll need to know if your emitted power increases at very low or high temperatures for outdoor laser products. Our laser measurement equipped environmental test chambers are the perfect place to perform laser product testing under controlled circumstances.





Laser Product Testing Services Include:


| | |
| --- | --- |
| | Laser Product Compliance Testing |
| | Engineering & Performance Testing |
| | Optical Safety Testing |
| | Environmental Testing |




Environmental Chamber Laser Testing




| | |
| --- | --- |
| | All Optical Parameters by temperature: -70C /+170C |
| | All Optical Parameters by relative humidity: 5% RH / 100% RH |
| | Submersion Testing |
| | Large 20+ inch product capacity |




Laser Product Compliance Testing




| | |
| --- | --- |
| | US FDA CDRH Classification |
| | US Certification |
| | European EN/IEC 60825-1 |
| | Scan Failure Safeguards |
| | FDA Laser Light Display Variances |




Illumination & Color Testing




| | |
| --- | --- |
| | Radiance |
| | Luminance |
| | Spectrometry & SPD |
| | Power on Target Studies |




Optical Safety Testing




| | |
| --- | --- |
| | ANSI Z136 |
| | EN 62471 (AOR), Europe & UK Artificial Light Safety |
| | International IEC 60825 |
| | Safety Windows & Glasses |




Engineering & Performance Testing




| | |
| --- | --- |
| | Power / Energy |
| | Divergence |
| | Mode Profiling |
| | Wavelength |
| | O.D. |
| | Pointing Stability |
| | Damage Threshold |
| | Radiometric |
| | Photometric |
| | Spectrometry |
| | SPD |
| | 20 KM 'Straight Range' Testing |




Products Tested




| | |
| --- | --- |
| | Lasers |
| | Rangefinders |
| | Designators |
| | Laser Projectors |
| | Medical Systems |
| | LEDs |
| | Flashlights |
| | Lamps & Luminaires |
| | Intelligent Lighting |





All work performed for laser product testing is done under our standard terms and conditions





NEXT > When to contact Laser Compliance